Projects and Software
Our certified Software Factory will provide customized solutions to your different technological challenges. Whether in agile models, hybrid or classic development methodologies, we will empower your business from technology.
Software Factory and PMO
We develop all or part of your applications. All our projects incorporate PMO and QA areas certified with ACL methodology, successfully implemented in more than 200 projects.
QA and Automation Service
We certify the correct functioning of your applications and systems, through a Software Testing Life Cycle, by executing functional and non-functional tests; in the fundamental stages of the Software Development Life Cycle
Architecture and Devops
Our architecture specialists will advise you to implement the best digital structure for your projects; together with DevOps specialists that will allow you to measure your operation and automate the development processes with the best practices and solutions in the market.
Consulting and Transformation
Support and expert advice by type of market and stage of your business. Our 30+ years of digital experience allows us to deliver a strategic vision around improvements and solutions throughout the product and market development lifecycle.

Regional consultants and experts
Our global staff of specialist consultants allows us to have all the necessary skills and resources to develop high impact and large scale projects. Our experience in complex projects allows us to take on challenges according to your growth objectives.

Software experience and methodology
Our Software Quality team has a high impact methodology and tools to detect problems in a preventive stage, assuring software quality and automating functional processes, which will reduce costs and development times of your projects.

Software and Architecture Best Practices
Trust your projects to our team of Cloud architects, which will allow you to migrate your developments and applications to the ideal platforms and solutions. We will help you evaluate the best technological decision taking in account the risks of your operation, cost efficiency and scalability.
Madness is doing the same thing over and over again and expecting different results.
What do we carry in the backpack?
Discover some of the tools we handle every day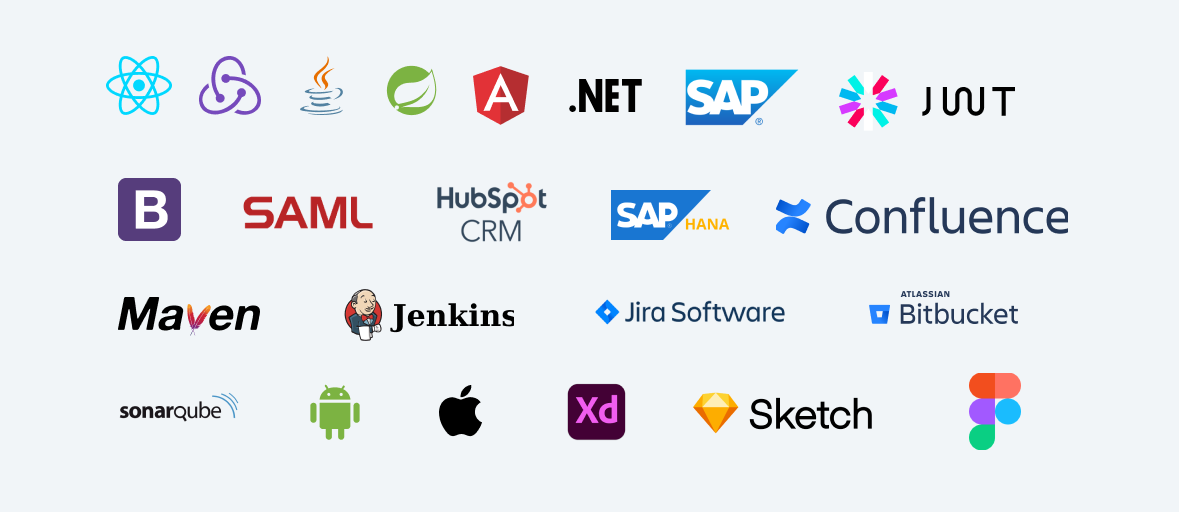 You can dream, create, design and build the most wonderful place in the world... but it is the people who make that dream come true.
We act innovatively and we take care to do it well
We are certified to ISO 9001:2015 (Quality Management System) and ISO 27001:2013 (Information Security Management System) standards.