A specialized digital approach
We provide a specialist vision, supporting with experience and methodology the various concerns and challenges you may face in technology.

We are passionate about being the Technological Partner you need
Projects
Our digital experts have supported the main technological implementations in the region. With more than 200 successful projects, and with a constant passion for continuous improvement and new trends in technology
Digital talent
We understand the particularity of the industry and the digital talents that your company needs. Our team supports you by recruiting and technically and professionally developing the ideal professionals for your digital challenges

technical capacity
Our years of experience in strategic projects of the most diverse complexities and methodologies allow us to be the technological expert that accompanies you in your digital growth challenges.

Agility and closeness
We practice agile and direct communication in all our projects. This allows us to maintain constant monitoring and feedback, which makes it easier to respond to requests quickly and efficiently.

Human quality
We are very committed to our clients and professionals; maintaining direct, transparent, empathetic and long-term relationships, with constant feedback where the main focus is the well-being of people
We know where we are going because we are clear about where we come from
We are the result of the decisions we make, the alliances we have built, and of course, the professionals that make us up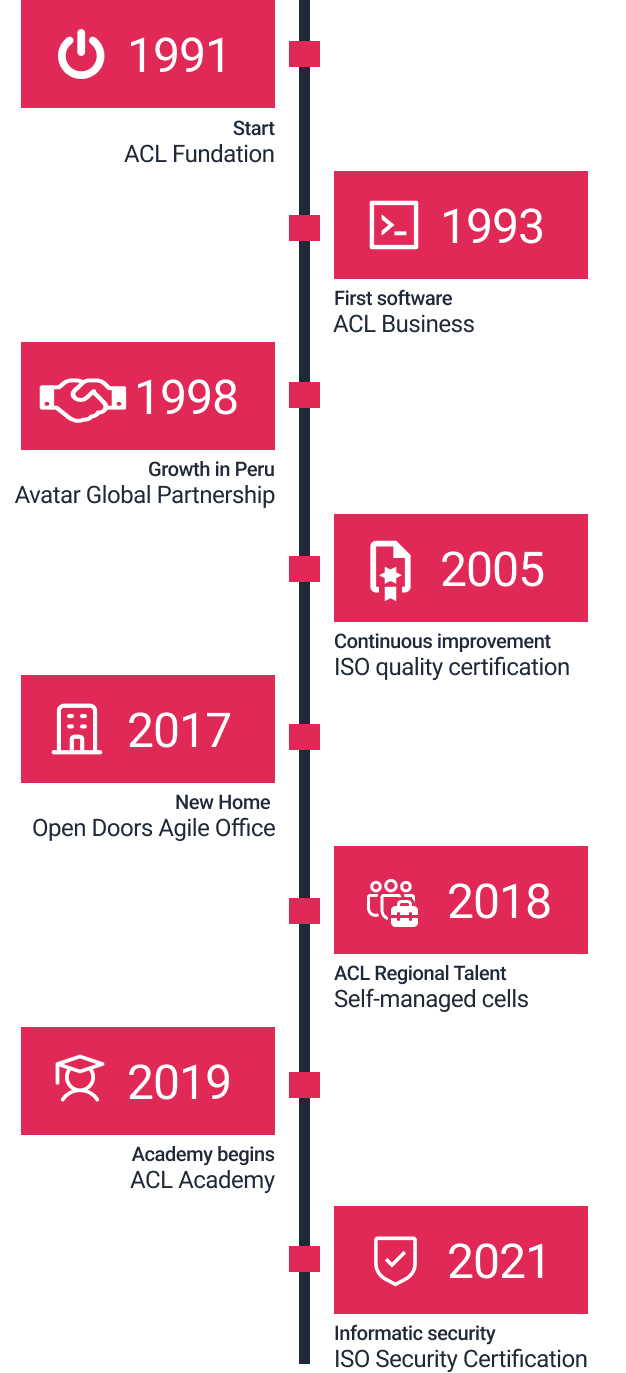 What industries have trusted us?
We are the Technological Partner of companies of various sizes and industries, our extensive experience allows us to support you with specific knowledge by industry and with a strategic vision of the business model
Are you looking for a new job opportunity?
Dare to believe in your potential
We invite you to be part of a place, where in addition to recognizing your talent; Let's enhance your growth, your digital skills and your comprehensive development